Work with the best. KOOL PAK° provides excellent benefits, a great team environment, flexibility and a commitment to safety. We invite you to explore your next career with us! Check out our open positions now.
Current Class A CDL Holder
23 years of age
2 years of current verifiable tractor-trailer experience (53-foot trailer)
Must pass a new DOT physical and Functional Capacity Exam (FCE)
No DWI/DUI in the last 5 years and no failed or refused drug testing
No more than 2 moving violations in the last 2 years
Must have good driving safety record
No more than 1 preventable accident in the last 3 years
With just two years Class A experience driving a 53-foot trailer and your clean CDL, get started driving with the best. You'll be trained on managing temperature-specific freight and our industry-leading claims program to ensure the safety of every customer shipment.
Our Safety Director and Maintenance Manager are there for you, to facilitate repairs at our terminals and on the road. We maintain most of our tractors via full-service lease through Penske, ensuring reliable, timely repair. Drivers can contact the Dispatch Team for scheduling help and the Claims Manager for support on load management issues. You'll also have management team phone numbers.
KOOL PAK is a Drug-Free Workplace and an Equal Opportunity Employer
We're hiring at these locations:
Sumner, Washington
Clackamas, Oregon
Rancho Cucamonga, California
Join one of our west coast fleets for local LTL deliveries and pick-ups. Occasional shuttle (from one of our terminals to another) or regional runs might be available or necessary. Most positions are home nightly.
You'll be responsible for transporting freight between our five West Coast Kool Pak° Terminals on set schedules.
Regional Over-the-Road (OTR) Drivers
Handle multi-stop, mixed temperature or LTL deliveries and pick-ups weekly through seven western states. Although not dedicated routes, we ensure home time meets overall expectations and provide more variety than the I-5 corridor. Most Drivers can take their hours-of-service reset at home, unless requested otherwise. Based on personal and business needs, you can also work as a Local or Shuttle Driver for additional home time.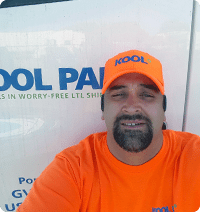 We have built a reputation for taking great care of our teams and providing an excellent platform for teams to run a variety of schedules from regional home weekly up to 48 states. Our driver teams handle both regional and transcontinental routes. Eastbound loads tend to be multi-stop, mixed temperature (LTL). Return or westbound loads tend to be truckloads.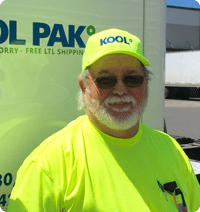 $400.00 / Day LA to Denver OTR Driver –
Rancho Cucamonca, CA
Company OTR Driver needed Immediately for LA to Denver Route!
General Job Description: Drive tractor-trailer combination, transport and deliver products or materials, usually long distances, maneuver truck into loading or unloading position, document weight and conform to federal/state or local regulations, maintain driver log according to the FMCSA regulations, pre-trip & post-trip inspections, report truck conditions, read BOL's to determine assignment, secure load with load securing devices on trailer during transit, obtain customer signature or collects payment for services, inventory & inspect goods to be moved, wrap goods using pads, packing paper, and containers, and secures load to trailer wall using acceptable methods.
At Kool Pak, we offer: Competitive pay, paid driver training, bonus incentives, payroll advance, per diem pay, layover, detention pay, commute pay, employer paid medical plans, vision, dental, HSA, FSA, employer paid life insurance, voluntary life/AD&D, long term disability , Aflac, EAP, 401K with match, paid vacation, paid sick leave, 7 paid holidays, fuel program, referral program and more!
KOOL PAK° contracts with independent owner operators to supplement our company fleet. Our KOOL PAK° Owner-Operator program offers you the best freedom, choice and flexibility, with weekly settlements, discounted fuel, IFTA fuel tax information, operating authority, permits and insurance. We'll create a program tailored to your needs. Call our contract carrier manager at 888-KP4-JOBS or submit the Pre-Screen above.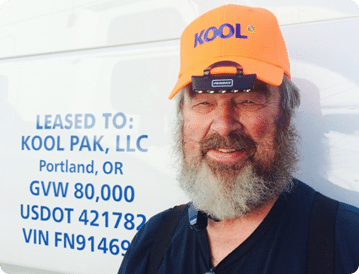 Join our Owner-Operator Team
KOOL PAK° is a Drug-Free Workplace and an Equal Opportunity Employer