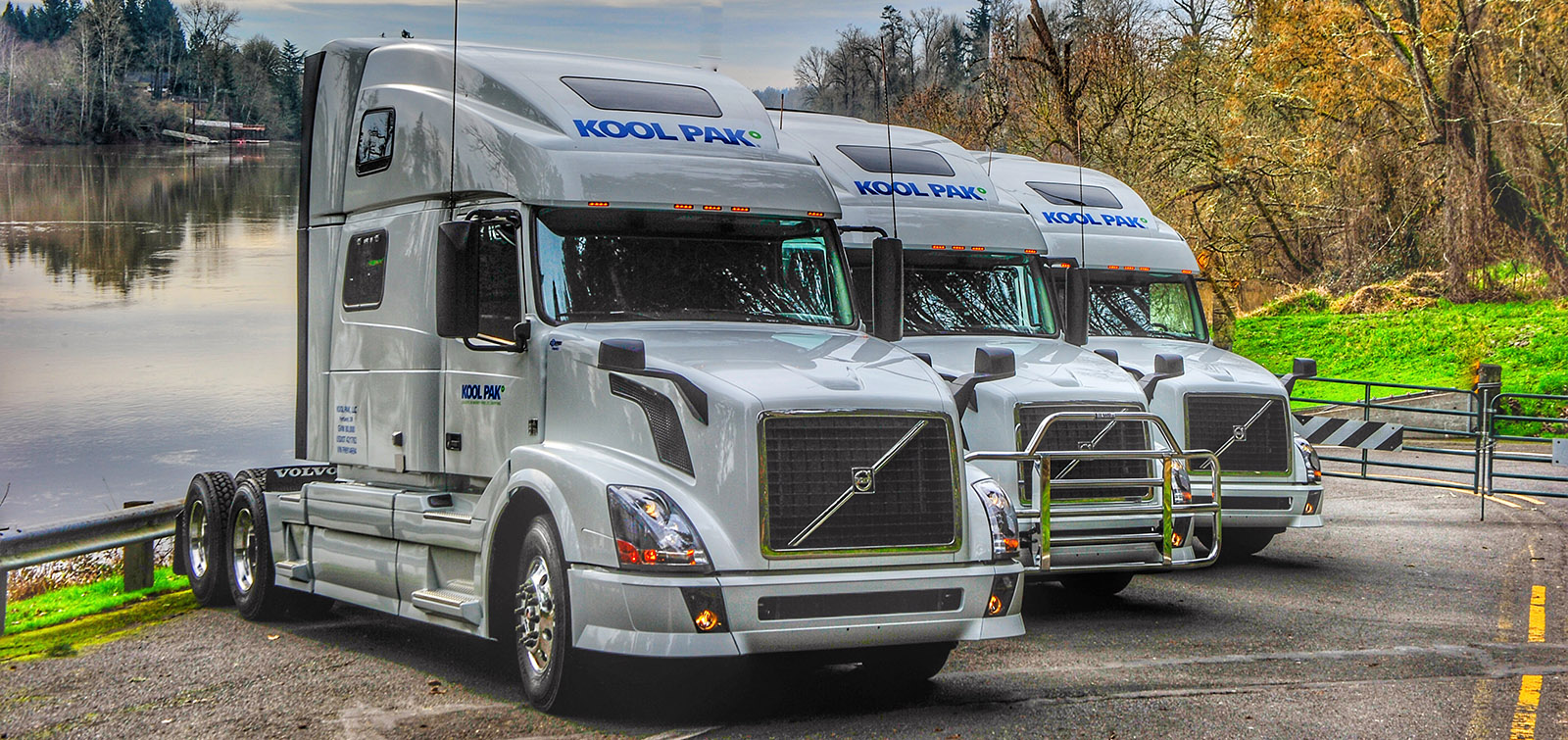 Owner-Operator Opportunities
Are you an Owner Operator? Kool Pakº is offering an outrageous new pay package!
$2.00 per loaded mile, $100 Bump Pay, + Fuel Surcharge
Kool Pakº LLC, a refrigerated 48-state LTL and TL carrier, is looking for experienced Owner-Operators. Our Owner-Operator program is designed to offer the most freedom, choice and flexibility possible in delivering freight throughout the continental United States. We give independent drivers the ability to design their own program. You decide the amount of miles and time you care to work and will be joining the best group of Owner-Operators in the business. Outbound loads are dispatched from our Oregon, Washington, and California terminals.
Owner-Operator Requirements:
Priority loads and consistent miles
Premium mileage rates and stop pay
Fuel surcharge program
Transcontinental backhaul pays percentage of revenue to truck
Preferred Carrier status, including weekly settlement and electronic deposit
Discounted fuel purchase program
Competitive authority, licensing and insurance program
People Net and transponders provided at no cost if leased with Kool Pakº
Home weekly (7 western) or biweekly (transcontinental)
Un/loading charges reimbursed
Purchase power: leverage Kool Pakº's buying power to save on operating costs such as fuel, tires, insurance and maintenance
Paid orientation/training in Clackamas, OR
No escrow requirements or hidden costs
Contact us or apply today:
To learn more or get started, contact Wade Palmer – COO at 503-978-2103