We've Added New Trailers to our Fleet
25 new Wabash trailers added in October, November and December
At Kool Pakº, we continue to expand our business to better serve your needs. During the fourth quarter of 2017, we received 25 new Wabash trailers, delivered to our Oregon headquarters. We chose top of the line trailers with features that enable us to maintain our high standards for safety and compliance with the FDA Food Safety Modernization Act (FSMA).
These state of the art trailers are equipped with disc brakes, an automatic inflation system, a customized reinforced rear frame for easier mounting of our Kool Shield asset management system and the new Hendrickson ULTRAA-K suspension. The trailers are equipped with vortex generators which are proven for better aerodynamics, fuel economy and greater stability on the road.
Powering our trailers are the new Thermo King Precedent units. These leading edge units are CARB compliant, feature the lowest emissions of any fuel-burning reefers and are designed to be compliant with emission laws for the long haul.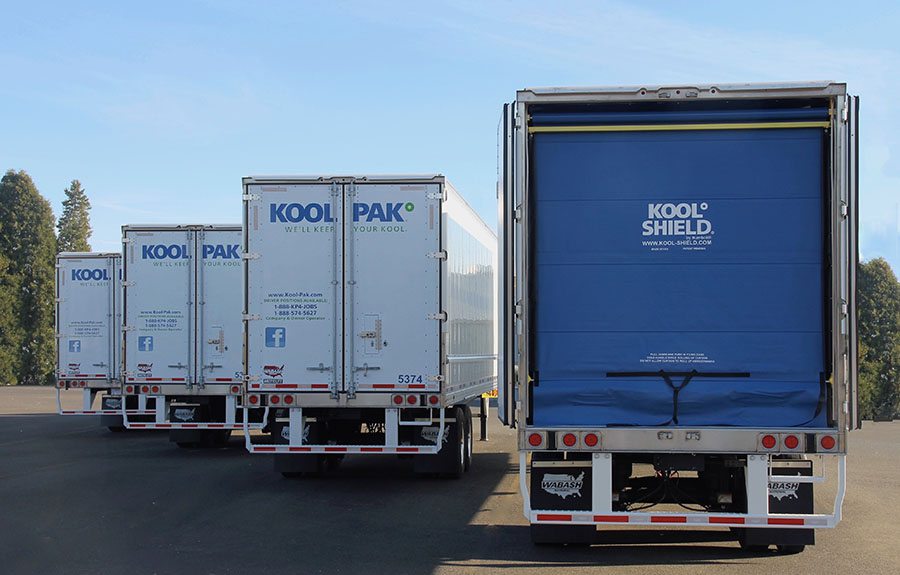 Kool Pakº is proud to announce these new additions to our fleet. We look forward to finding more ways to serve your needs while providing you with the highest quality of service! Contact us today to learn more about these enhancements to our transportation services.