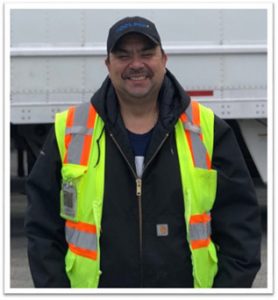 I am very excited to announce that Jose Barraza will assume the position of Terminal Manager for the Clackamas facility. Katie will return to her prior position as Director of Quality Control. We are fortunate to have a person in our company that has tremendous experience and who has been a member of the Kool Pak family since 2006. Jose has demonstrated all of the abilities and skills this position requires and then some. Jose has participated in training programs for being a supervisor, certified forklift trainer, business writing courses and first aid/CPR training. In addition Jose was the selected as the second recipient to receive the coveted Richard Kelly Award. This demonstrates to us that he is a great employee, an outstanding manager and well respected by his peers.
If you didn't know, Jose was originally from Sinaloa, Mexico. He moved to the US in 1987. He has a beautiful wife, Sylvia, and has three awesome daughters: Thaily, Arleen, and Yedith. In his spare time, he enjoys bicycling and cooking.
We appreciate Jose's commitment to Kool Pak and the standards he has set for his team. Congratulations to Jose and thank you for your tireless pursuit of excellence and providing training and guidance to your team.