In support of the many areas impacted by Hurricane Harvey, Kool Pakº is pleased to be working with one of our customers to provide relief donations. We donated the use of a truck and driver along with the freight and transportation services to Houston. Working with our generous customer, Wheat Valley Bakery donated pallets of flat bread which were delivered to the Houston Food Bank for distribution.
Our driver, Glen Scoogan, made the run south with his wife to make the donation delivery. Along the way, they also picked up other donations to take to the Food Bank.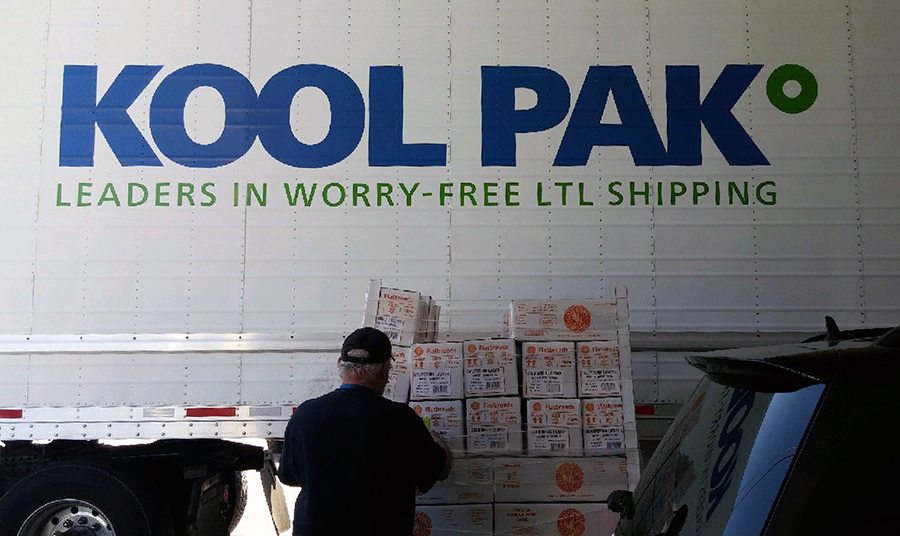 Many thanks to Brandy from Atoria's Baking in Gilroy, as well as our team driver, Glen and his wife, and all those who worked on this project to help people in need. All of those impacted by Harvey and other storms around the US are all in our thoughts during these challenging times.